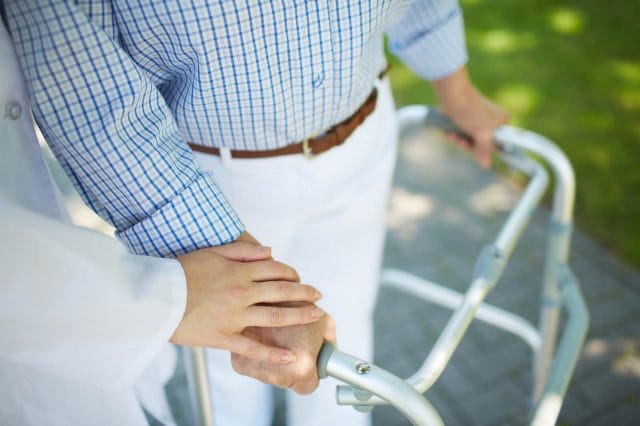 Long-term care insurance is a type of insurance that older adults can use to help cover the cost of long-term care services that traditional health insurance does not cover. While typical health insurance helps pay for medical expenses, long-term care insurance helps pay for personal care and skilled care services. Older adults can turn to long-term care insurance to help cover these costs whether they live in their homes or a senior living facility. This guide to long-term care insurance helps determine what care a policy typically covers, the types of policies that are available, and how to determine if buying a long-term care insurance policy is right for you.
What does long-term care insurance cover?
A long-term care insurance policy can cover personal care or skilled care the policyholder anticipates they will need. Finding the right policy for you is imperative. You need to make sure a specific facility is covered by the insurance — some policies may only cover particular state-licensed facilities while others cover assisted living as well. In-home care, like physical therapy or medical equipment, can be covered by some policies.
If a loved one is able to provide care, there are policies that will pay them benefits. Keep an eye out for hidden coverage exclusions as these could keep the benefits from being paid. For example, most policies exclude conditions like heart disease, cancer, and diabetes. Sometimes policyholders with pre-existing conditions can still get a long-term care policy with a temporary exclusion period, which should not exceed six months.
Types of long-term care insurance policies
Traditional (stand-alone) policies. These types of policies are most similar to insurances you may already have, like auto or home insurance. With these policies, the policyholder pays premiums and then files a claim when they require coverage for particular services. These policies will have limitations on how much coverage a person can receive.
Hybrid policies. Also known as linked-benefit long-term care insurance policies, hybrid policies offer coverage with additional benefits, like life insurance or an annuity. In these situations, the policyholder pays a lump sum or regular payments and their beneficiaries will receive some benefits if the policyholder does not use long-term care. Generally, this type of policy is more expensive.
Continuing Care Retirement Community package policies. These policies offer independent living, assisted living, and skilled nursing care coverage. Older adults can register for a Continuing Care Retirement Community through their long-term care insurance.
Elimination periods and triggers
It's likely your benefits won't start immediately; most policies incorporate an elimination period, which is also known as a deductible or waiting period. The National Association of Insurance Providers explains that elimination periods can be 20, 30, 60, 90, or 100 days before benefits begin, and a policyholder will be responsible for paying for their own care until that time ends. Many policies will not start counting the elimination period until you first incur costs. Longer elimination periods will require lower premiums and vice versa.
Using the "calendar day" method, every day will count towards the total elimination period even if you haven't required service. Under a "service days" method of counting, only the days you pay for care covered by the policy will count towards the total — this method will require more out-of-pocket payment.
"Benefit triggers" are how insurers decide if you're eligible for benefits. One of those benefit triggers is the policyholder's inability to perform activities of daily living: If someone cannot perform at least two daily activities — dressing, bathing, eating, using the bathroom, caring for incontinence, and transferring, they can qualify for benefits. Another trigger could be cognitive impairment, which is common with Alzheimer's disease or other forms of dementia. A doctor's certification of "medical necessity" can also act as a benefit trigger, but not with tax-qualified policies.
Is long-term care insurance for you?
Although long-term care insurance may sound like a great idea, some people are unable to qualify for or afford the coverage. Someone applying while still in good physical and financial health and not yet requiring long-term care is likely to qualify for coverage. Many people apply in their 50s and 60s, but insurance providers recommend applying in your 40s.
Pre-existing medical conditions may disqualify someone, but it's usually possible to find a provider who will cover them if you continue looking. For example, someone currently using oxygen or a wheelchair, requiring aid with shopping or acts of daily living, or living in a nursing home, will probably not qualify for long-term care insurance.
If you do qualify for long-term care insurance, your premium cost will be determined by your age, your health status, the benefit amount paid per day, the benefit duration, the length of your elimination period, the types of care that need covering, and the cost of long-term care where you live. Rates will also vary by provider, so the best way to calculate costs is to start shopping around.