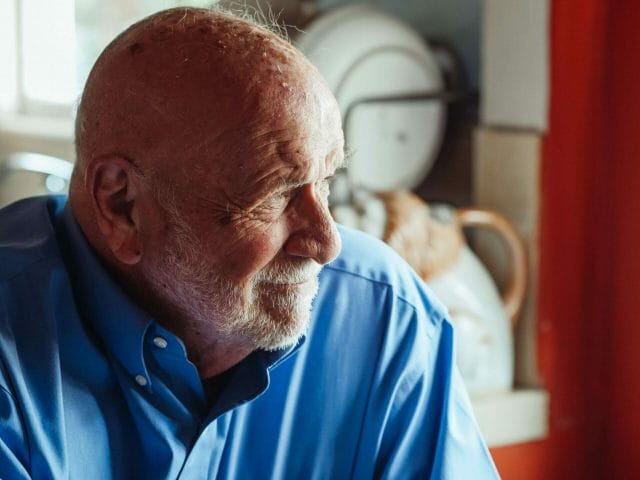 As people age, they may need to pay for senior care services. How do you pay for it? You might ask yourself if Medicare covers long-term care costs. The short answer is that Medicare does not pay for much senior care or "long-term care." Certain care-related services for seniors are covered on a short-term basis.
Medicare was established in 1965 to provide health care coverage to seniors while ensuring their financial security as they dealt with insufficient coverage through employment. The federal program hasn't changed much since then, and the information below will help you understand and get the most out of your benefits.
What is Medicare? And who is eligible for Medicare?
Medicare is a federal health insurance program for individuals who are at or above the age of 65. Certain younger people living with disabilities may also qualify for Medicare, which is what the government refers to as "dual eligibility."
When can I enroll?
When you turn 65, you enter an "Initial Enrollment Period" — or IEP — that lasts for seven months. The IEP starts three months before your birth month and ends three months after your birth month.
The General Enrollment Period is from January 1 through March 31, and you can use this if you missed your original IEP.
Outside of this time, there is an "Open Enrollment Period" each year from October 15th through December 7th. This is the time for you to add, drop, or switch coverage, like a drug plan.
What long-term care does Medicare cover?
When you think of long-term care, you might think of assisted living facilities or nursing homes. More often than not, Medicare doesn't cover that. According to John Gorman, former Assistant Director of the US Health Care Financing Administration, which is now CMS, said that under "Traditional Medicare, long-term care is not really covered. Certain rehabilitation services are covered, but anything resembling custodial or personal care is not. Having a home health aide coming in is not covered, that would be Medicaid or private LTCI [long-term care insurance]."
If the care you need is only custodial in nature, such as personal care tasks like using the bathroom, moving around, or getting dressed, Medicare will likely not cover the cost of that care. For example, Medicare will not cover a nursing home stay if you only need custodial care. Nursing home stays will only be covered if you have these custodial needs in addition to skilled needs, like wound dressings or injections.
Medicare will cover up to 80% of an in-patient hospital stay if you have a doctor's order (essentially saying that hospitalization is required for effective treatment) and the hospital you are admitted to accepts Medicare.
Using hospitals again as an example, a private room isn't covered by Medicare unless deemed medically necessary. They will also not cover added expenses for television, phone, or personal care items. If you have any questions about what's covered and what's not covered, check out Medicare.gov. 
Certain Medicare Advantage (MA) plans may cover some long-term care costs. However, Medicare and Medicare Advantage are two different types of health insurance coverage. Private insurance companies sell MA policies and provide health care coverage, and policies differ in what they cover. Here is one example of senior living Medicare Advantage plans that cover various costs.
Custodial care vs. medically necessary care
To better understand whether Medicare covers the care you need, it's helpful to know the differences between the terms "custodial care" and "medically necessary" care.
What does custodial care mean?
It's important to understand the term "custodial care." If a service is considered custodial in nature, Medicare typically does not cover it — unless it's deemed medically necessary, which we'll get into later.
The Centers for Medicare and Medicaid Services define custodial care as "non-skilled personal care, such as help with activities of daily living like bathing, dressing, eating, getting in or out of a bed or chair, moving around, and using the bathroom. It may also include care that most people do themselves, like using eye drops." Non-licensed caregivers can safely provide in a home or community setting.
What does "medically necessary" care mean?
On the other hand, skilled services are medical in nature as opposed to custodial, and require advanced medical licensure or certifications, generally rendered under a doctor's order.
Certain exceptions can be made in Medicare for things that aren't covered if they're deemed "medically necessary." Medically necessary services are "needed to diagnose or treat an illness, injury, condition, disease or its symptoms, and that meet accepted standards of medicine."
How do you determine medical necessity?
Lindsay Malzone, the Medicare expert for Medigap.com, shares how you can assess if a treatment, item, or service is medically necessary:
1. Does your doctor use these items to diagnose a medical condition?
2. Does your doctor or medical facility provide these services or items for the direct care, diagnosis, or treatment of your illness or medical condition?
3. Do they meet the good medical practice standards for your area?
4. These services aren't primarily for your or your doctor's convenience?
Ensure that the care you get is medically necessary to ensure timely approvals and coverage from Medicare.
Medicare covers health care, not personal care
When it comes down to it, Medicare is health insurance that helps cover the cost of medical health care needs. If the care you need is determined to be medically necessary, that care may be covered. Otherwise, Traditional Medicare typically will not pay for it. When evaluating care, though, make sure that you check with local and state laws, as specific coverages and decisions may be different and based on different factors like a medical necessity.
There are different parts of Medicare, which include
Part A — hospital insurance
Part B — medical Insurance
Part C — a Medicare alternative or supplement
Part D — prescription drug coverage
Medicare Parts A and Part B are included when you apply for Medicare at age 65 (or after).
What is Medicare Part A?
According to Medicare.gov, Medicare Part A generally includes:
Hospital inpatient care
Inpatient nursing home or skilled facility care
Hospice care
Skilled home or home health care
What is Medicare Part B?
Medicare Part B is medical insurance that covers eligible members for services that are medically necessary or services that are preventative in nature. These services include:
Participation in clinical research or trials
Ambulance care
Medical equipment
Mental healthcare
Certain prescription medications
Preventative services are provided at no cost; however, other services are subject to a deductible and/or out-of-pocket amount that's negotiated by Medicare, known as the Medicare-Approved Amount.
What is Medicare Part C?
Medicare traditionally offers three parts; however, there are alternatives that you should be aware of:
Medigap
MSA
Medicare Advantage
What is Medigap?
Medigap is gap insurance but for health coverage as you age. They're designed to help cover out-of-pocket costs that you might incur. These policies are sold by private insurance companies that can be used in addition to Part A and Part B benefits.
What is Medicare Advantage?
Medicare Advantage (or MA) is an alternative way to receive your Medicare benefits. Medicare and Medicare Advantage are mutually exclusive. MA policies are sold by private insurance companies, with relatively small monthly premiums, many offer $0 monthly premiums.
They are required to offer the same basic coverages as Original Medicare, except for hospice care benefits. Many offer additional services, called supplemental benefits, and targeted plans for specific populations.
What is an MSA?
MSA or a Medical Savings Account is a consumer-directed form of a Medicare Advantage plan, where you set up a savings account through the company that your plan offers. You get an amount for the year for your care. It's a high-deductible plan.
What is Medicare Part D?
Part D helps cover certain prescription drug costs. This part of Original Medicare is optional. It's only provided through private insurance companies that the federal government approves.
Each plan has different tiers, and some set up their tiers differently. This could mean tier 1 drugs have a low copayment, while tier 3 drugs have a higher copayment.
The bottom line
Medicare does not cover many long-term care needs; however, you should check your Medicare plan(s) to learn the details of your coverage. You can also talk with your health care professional to learn more about your specific circumstances.