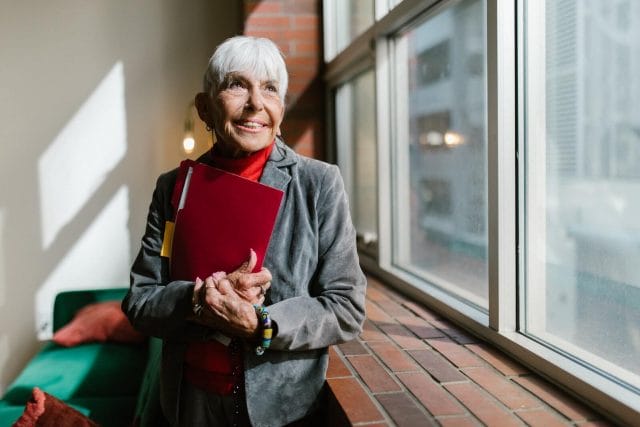 The term "senior care" is a broad term for all long-term care support available to help someone age in place or a senior living community. Some may consider a Medicare Advantage plan to help pay for certain senior care services. In this article, we'll share insights on how Medicare Advantage could cover senior care and how these plans compare to Traditional Medicare. 
Traditional Medicare, at its core, covers certain inpatient and hospital visits, and it doesn't cover many non-medical services seniors need. Some Medicare Advantage plans may cover additional long-term care services that Traditional Medicare doesn't, and here's what you need to know. 
What kinds of senior care services could Medicare Advantage plans cover?
Exact Medicare Advantage service coverage varies from plan to plan and county to county. The primary benefits that you'll find in Medicare Advantage plans include
In addition to these benefits, plans can add and include more benefits to help members and their families stay healthy. According to ATI Advisory, many new supplemental benefits are not primarily health related, making it easier for seniors to access non-medical services. Some of those include: 
Meal support
Food and produce
Non-medical transportation
Pest control
Air quality equipment
Social needs interventions
Therapies that complement care
Self-direction support
Home modification
General supports for living
More specific offerings from certain plans we've researched include:
Wigs from chemotherapy
SilverSneakers, a fitness program
Part B payback programs
Select benefits are offered through plans that are designed for dually-eligible members (individuals who are eligible for both Medicaid and Medicare), which are called D-SNP plans. 
Who is eligible for Medicare Advantage?
You can sign up for a Medicare Advantage plan if you are eligible for or enrolled in Medicare Parts A and B, also known as Traditional or Original Medicare. The minimum age to use Medicare services is 65; however, you can enroll up to three months before and up to three months after your 65th birthday.
This time frame spans seven months, also known as your initial enrollment period. There are also annual enrollment periods each year.
Medicare Advantage vs. Traditional Medicare
Medicare Advantage is a private insurance option for Medicare-eligible individuals. All Medicare Advantage plans must offer the same essential benefits as Traditional Medicare, including parts A (hospital insurance) and B (medical insurance). 
You do have to choose between Medicare Advantage and Traditional Medicare; you can't use both simultaneously. 
One key difference between Medicare Advantage and Traditional Medicare, according to Lynn Smythe, the Content Manager at Medicare Benefits Solutions, is that "Many people also opt to get a Part D prescription drug plan in addition to their Original Medicare, while most Medicare Advantage plans include prescription drug coverage."
If you or your loved one use a lot of prescriptions, that may be an essential consideration in your search for a plan that suits your needs. 
Benefits and drawbacks of Medicare Advantage and Traditional Medicare
You might want to use either option for several reasons, and we'll lay out a few pros and cons for both. 
Pros of Medicare Advantage
You can get additional coverage that you traditionally wouldn't get in Medicare.
Some plans have $0 monthly premiums.
Medicare Advantage has proven results with certain conditions. A 2022 study shared that Medicare Advantage members with complex care needs didn't go to the hospital or require emergency department visits as often as their non-Medicare Advantage peers. 
Medicare Advantage plans also have an out-of-pocket maximum.
Cons of Medicare Advantage
These plans aren't available everywhere.
Medicare Advantage plans have closed or restricted provider networks.
Serious illness and certain conditions may result in high costs that a member can't afford.
Pros of Traditional Medicare
You can choose any provider you want if they accept Medicare.
Traditional Medicare plans will cover most of your medical needs.
Cons of Traditional Medicare
There are no out-of-pocket maximums.
There are penalties for signing up late (if you miss your initial enrollment period after you turn 65).
Medicare is working off of a limited and shrinking budget.
Again, there is no right or wrong answer regarding Traditional Medicare or Medicare Advantage, and it's important to make a choice that is best for you and your family's situation. 
Conclusion
There are major differences and similarities between Traditional Medicare and Medicare Advantage, and there's no right or wrong way to choose coverage.
Medicare Advantage plans cover many senior care services, and you can use these tips to find a plan that works for you and your family's unique situation.