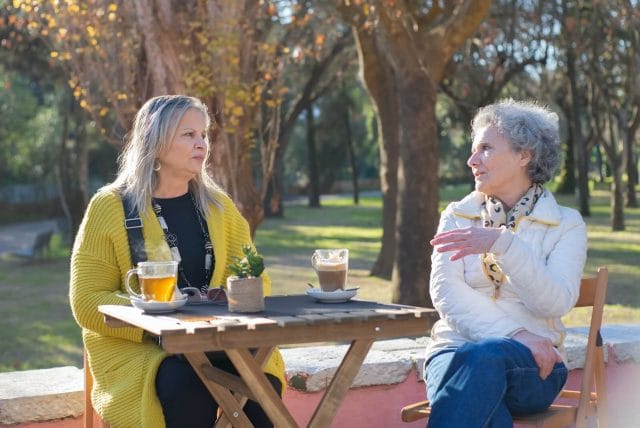 People become more vulnerable to many health conditions as they age, some requiring long-term care. But, paying for long-term care can be costly. The Program of All-Inclusive Care for the Elderly (PACE) helps seniors get necessary medical care for chronic health conditions while remaining at home. The program offers various services and helps older adults age in place — or continue to live in their homes for as long as possible — while getting the senior care services they need. Here, we describe how the PACE program works, its services, and how you can find out if there's a PACE program in your area to help you pay for senior care.
What is the PACE program?
PACE is a Medicare program that provides seniors and people over age 55 living with disabilities with home-based and community-based care. Those benefitting from the PACE program require significant medical treatment and consistent care. PACE allows its beneficiaries to gain flexibility in care without being bound to a nursing home or long-term care institution. PACE participants receive care from a team of medical professionals who work together to provide comprehensive care. PACE is permanently available for seniors who are also eligible for Medicaid.
How does PACE work?
Seniors qualifying for Medicaid are not charged a monthly premium for long-term care PACE benefits. If you qualify for Medicare but not Medicaid, you will pay a monthly premium to cover Part D drug coverage and the long-term care portion for PACE benefits. No copayments or deductibles exist for any services, including prescription drugs or visits from approved care providers. The amount of your monthly premium depends on your financial situation.
The PACE program covers the care you would receive through Medicare and Medicaid if your PACE health care team finds it medically necessary. PACE may cover prescription drugs, transportation to and from doctor's appointments, in-home health care, hospital stays, and appointments with providers. Medicaid and Medicare will reimburse the PACE program for the services provided to participants.
Who is eligible for PACE?
Seniors who meet these requirements are eligible to participate in the PACE program:
The participant is age 55 or older.
Senior lives in an area covered by PACE.
The participant needs nursing.
The senior can live safely in their community.
What Services Does PACE Provide?
PACE is the sole provider of Medicaid and Medicare services for seniors who qualify for Medicaid and Medicare. The PACE program covers the following services:
Medical care by a PACE physician
To maintain their overall health, seniors must visit a physician regularly. Seniors covered by this program can see a PACE physician. PACE participants can see a doctor familiar with their medical history and treatment preferences.
Medical specialist care
Seniors with chronic illnesses likely require medical care from a specialist. PACE covers visits from these specialists:
Optometry
Podiatry
Diabetic care
Cardiology
Rheumatology
Dentistry and dentures
Audiology
Women's WellCare
Inpatient and outpatient services
PACE provides inpatient and outpatient services. Seniors may require expensive care as they age. Examples of inpatient and outpatient services covered by PACE include
X-rays
Radiology
Emergency room visits
Outpatient surgery
Inpatient rehabilitation
Medical equipment
The PACE program pays for medical equipment, including walkers, wheelchairs, diabetic testing supplies, and hospital beds.
Home health care services
The PACE program provides in-home care for seniors. Chronically ill seniors require home health care, which can quickly become expensive. In-home nursing assistance, help with household chores, and other necessary services are covered by PACE.
Community-based services
PACE provides all medically necessary transportation services. PACE program participants can get a ride to all PACE centers and transportation to doctor's appointments in their communities.
Family caregiver support
Caring for a loved one with chronic health issues can be incredibly taxing on family members. PACE offers respite care to family members and caregivers.
The goal of the PACE program is to help participants remain in their homes, and having proper family support is crucial to achieving that goal. Respite care helps family members who play a caretaker role get the rest they need and remain healthy to continue caring for you.
Where can I find a PACE program in my area?
Although PACE is a beneficial program, it is not widely available in every state. PACE programs face logistical issues that limit the availability of services, including creating a team filled with members with varying skills and a patient population large enough to make the financial sacrifice of creating a PACE program viable. As of December 2022, 149 PACE programs are operating in 32 states.
If you are considering applying for PACE benefits, contact your local Medicare office or visit the Centers for Medicare and Medicaid Services National and Regional Resources page to determine if your state has an active PACE program.