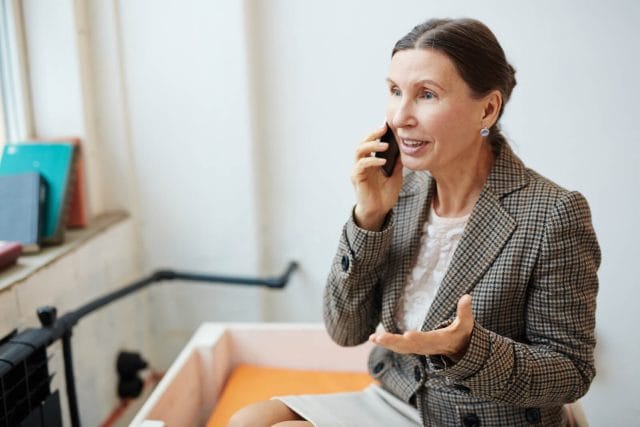 As individuals age, certain legal, issues like estate planning, disability and Medicaid planning, fighting elder abuse, among others, require an experienced and knowledgeable professional. Choosing the right elder law attorney can help older adults and their families navigate these unique issues.
Here's what you need to know about finding and hiring the right attorney that will help ensure you are protected.
Why hire an elder law attorney?
Elder law is an area of legal services specializing in issues that an individual may experience throughout the aging process. A Certified Elder Law Attorney will have met certain licensing and continued education requirements in the field.
Older individuals hire elder law attorneys to get help with many issues. Some include:
Medicaid: By hiring an elder law attorney, assets can be structured into exempt assets to assure an individual will be eligible for a Medicaid program. These attorneys can help asset transfers, create trusts, and preserve family resources.
Estate planning: An elder law attorney can ensure correct management of an aging individual's estate and that it transfers to loved ones either upon incapacitation or after death. The most common estate planning tasks an elder law attorney can assist with are creating trusts, Wills, and powers of attorney.
Long-term care planning: It is best to prepare for long-term care before the need arises. By planning in advance, decisions can be made without time constraints and additional fees. An elder law attorney can assist with forming health care directives, choosing long-term care facilities, and legally appointing a power of attorney.
The more complex a person's estate is and medical needs are, the more beneficial it can be to consult with an attorney specializing in elder law. These attorneys also may have various professional relationships with different organizations and professionals relating to the aging process. They can refer clients to social workers, geriatric care managers, and various medical professionals.
Tips for choosing an elder law attorney
Meet for an initial consultation
To choose an elder law attorney, first consider your options. Gather a list of potential candidates by asking for referrals from individuals you trust and from individuals who interact with elder law attorneys in a professional capacity, such as financial advisors, accountants, and medical professionals.
Once you have your list, contact each attorney and coordinate an initial consultation. Most offer a free consultation either over the phone or in person.
Gauge the attorney's experience and areas of expertise
Before conducting an initial consultation, write down a list of issues you might need help with. During your consultation, compare the services that the attorney offers with your list of needs. Sometimes, your list will not match directly with that the attorney, depending on your needs. It's important to ensure that the have experience helping people with needs similar to yours.
It is sometimes difficult to gauge an attorney's experience. To get an idea, talk with them about their years in practice and the types of clients they have represented.
Ask the right questions
Some relevant questions you might consider asking include
How much will the legal services cost? Are there fees attached to certain requests, and how will the final charges be tallied?
What will the process entail? What complications you can foresee?
What services do you recommend for my particular situation?
What experience do you have handling situations like mine?
The content of the answers matters, but so does the way the elder law attorney relays the information. Are they polite and professional? Did they take the time to properly and accurately explain the process to you? Did they return calls and emails without delay?
Check the attorney's credentials
After you've narrowed down your list of candidates, verify that the elder law attorney is on your state's Bar Association website, that they hold an active license, are allowed to practice elder law in your state, and have never been publicly disciplined for past legal actions.
Finally, search for reviews on your final list of candidates. Do the reviews from past clients match with the information that the attorney gave to you? Do the reviews mention the areas of expertise and issues that you need assistance with?