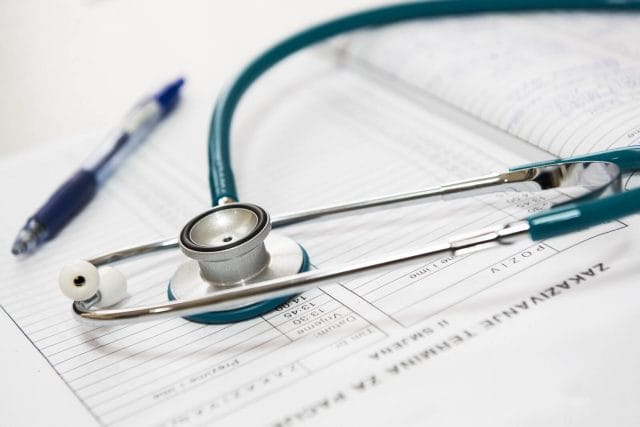 Medicaid is the largest funding source for long-term care and supports, according to a Congressional Research Service 2022 report. People in certain populations and those with lower income have Medicaid pay for long-term care; however, certain long-term care services are not typically covered. Since Medicaid is run both federally and by each state, the Medicaid Waiver Program helps solve this issue. The program allows states to use federal money to cover services not typically covered by Medicaid insurance as that particular state sees fit. Because of this, Medicaid waivers help expand coverage and care for people with Medicaid insurance who need long-term care. Here, we'll explain the various Medicaid waivers, who is eligible for them, and how to apply for a Medicaid waiver.
What is the purpose of Medicaid waivers?
There is a dual purpose of Medicaid waivers. One goal of Medicaid waivers is to improve access to medical care and increase the quality of life for beneficiaries. Medicaid waivers also help states manage the funds they receive for Medicaid coverage. As a result, states have more flexibility in paying for Medicaid recipients' long-term medical care.
Medicaid waivers also allow recipients to receive the help they need that they may not be able to afford otherwise.
Types of Medicaid waivers
There are various waivers that each serve a specific purpose, and you may qualify for extended coverage through one of these waivers. Medicaid waivers are found in sections 1115, 1915 (b), and 1915 (c) of the Social Security Act. There are three types of Medicaid waivers. Each waiver serves a different purpose. Each waiver is explained in further detail below.
Home and Community-Based Services (HCBS Waivers)
Home- and community-based services Medicaid waivers (HCBS Waivers) are Section 1915 (c) waivers. They help beneficiaries receive health care services that are outside of what is covered by the program but would nonetheless support a patient's long-term wellness.
Through home and community-based Medicaid waivers, states can provide recipients with a virtually unlimited number of services that support their overall well-being. This waiver provides both standard medical and non-medical services that can help ease the burden of an illness. The following services are available:
Home health aides
Case management
Rehabilitative care
Respite care
Personal emergency response systems
Medical and non-medical transportation services
 Hot meal delivery
 Counseling services
Assistance transitioning from a nursing home back into the community
Individuals who need care apply for this waiver through their state's Medicaid office.
Research and Demonstration Waivers (Section 1115 Waivers)
Research and Demonstration Waivers give the Secretary of Health and Human Services the power to grant funding for Medicaid demonstration programs. A Medicaid demonstration program is a temporary and experimental program. Medicaid approves demonstration programs and lets them operate for a limited period to test their effectiveness. Demonstration waivers will pay for programs that promote the general purpose of the Medicaid program.
States apply, not individuals. Generally, research and demonstration waivers are granted if the proposal is "budget neutral," meaning that while the program is active, it will not cost the federal government more money than is allotted for the state's Medicaid program.
Research and Demonstration Waivers keep a demonstration program going for five years. Extensions are available and generally granted for three to five-year periods. States must reapply after each extension. Some Medicaid demonstration programs are made permanent by the agency. You should stay alert about the status of a demonstration program from which you benefit.
Section 1915 (b) Waivers
This waiver lets states contract care to managed care delivery systems. Section 1915 (b) of the Social Security Act allows states to restrict the providers that accept Medicaid insurance. Typically, a state must consider the availability of care statewide, the comparability of service providers, and freedom of choice by the patient.
States apply for these waivers. If a Section 1915 waiver is approved, the state can circumvent Medicaid's requirements for comparability, state wideness, and freedom of choice for two years.
Although section 1915 (b) waivers restrict where Medicaid recipients can receive medical care. A Medicaid recipient may not be able to receive care from in-network providers if a section 1915 (b) waiver is approved. Patients on Medicaid can only assemble a medical team from professionals within the contracted managed care providers.
Potential downsides of the state receiving this waiver include recipients must re-establish care with new providers, which will likely result in a gap in medical treatment, and Medicaid recipients may feel dissatisfied with their options.
Who is eligible to receive benefits from the Medicaid Waiver Program?
Individuals typically receive the best benefits from HCBS waivers. Each state sets its own criteria for HCBS waiver eligibility. In general, recipients of waivers must meet these requirements:
Eligible for Medicaid.
The service needed is available in the state where the recipient lives.
The recipient needs long-term care services.
The recipient's medical diagnosis would benefit from home- and community-based care not already covered by Medicaid.
Examples of diagnoses that may be eligible for a home- and community-based Medicaid waiver include:
Autism
Cancer
Traumatic Brain Injuries (TBI)
Cerebral Palsy
Epilepsy
HIV/AIDS
Diabetes
This list is not exhaustive. You should speak to a qualified Medicaid planning professional to discuss your options regarding Medicaid waivers.
How to apply for a Medicaid waiver
The process of applying for Medicaid is an important part of estate planning. The Medicaid Waiver Program and Medicaid applications involve strategic decisions. Because Medicaid programs are administered at the state level, each state has its own Medicaid office. Individuals who want to apply for Medicaid or a Medicaid waiver should contact their state's office to get the application and learn about that state's application process.