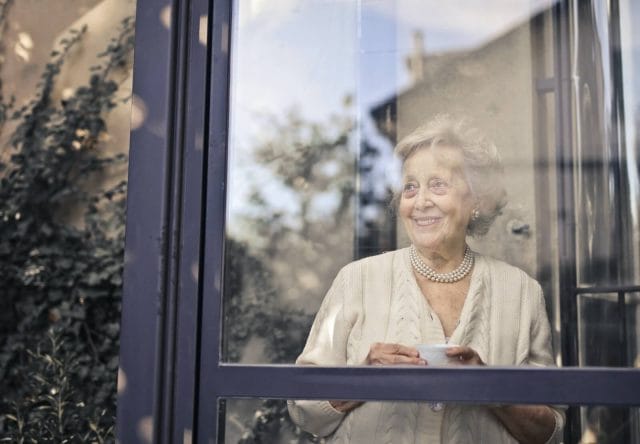 An estimated seven in 10 adults aged 65 and over will need some form of long-term care support when it comes to their activities of daily living. In-home care is a common solution to meet that need. Paying for care can become an important criterion when shopping for the right senior care. It may be possible for Medicare to pay for in-home care if you need long-term care services at home.
Here, we explain Medicare and home care and how Medicare may cover your home care costs.
What is Medicare?
Medicare is a federal health insurance program administered by the United States Department of Health and Human Services that covers various long-term care costs for older Americans. It is made up of four parts, each covering a specific aspect of care that members are eligible to receive.
Part A, for example, is for hospital insurance, covering not only parts of inpatient hospital stays but also hospice services, skilled care services, and more.
Parts A and B of traditional Medicare are its core components. Part C is an alternative to traditional Medicare. A Medigap policy or Medicare Advantage plan could be included in that category. Finally, if you have traditional Medicare or Medicare Advantage, you can purchase a Part D prescription plan as an add-on to help cover the cost of medications.
What is home care?
Home care is a non-medical in-home service generally provided by trained caregivers who work with licensed home care agencies. The process of receiving home care generally starts with an in-home assessment to go over a care plan, a schedule, and to match your preferences to a caregiver.
Providers also review important policy and operational information, covering information like what happens in the event of a caregiver call-out or how to get in touch with the agency outside of core working hours.
Home care is generally divided into two core service lines, including companion care and personal care.
Companion care includes assistance in instrumental activities of daily living (iADLs), which include tasks like getting the mail, meal preparation, and socialization. On the other hand, personal care includes assistance with activities of daily living (ADLs), like bathing, dressing, and transferring.
More than 420,000 home care agencies nationwide help seniors age in place. Some home care agencies may have home health care or hospice providers. They may also have a referral partner relationship if a client's care needs exceed their non-medical scope of work.
Home care services are generally long-term, custodial care arrangements, whereas Medicare's core offerings lie in skilled/medical, intermittent care arrangements.
Does Medicare pay for home care services?
Because Medicare is health insurance, it covers medical costs. As mentioned above, home care services are not medical in nature, so Medicare may not cover home care services if they aren't related to medical costs. But, Medicare may cover long-term care services depending on the level of care needed and the duration that you'll need it for. Many covered services require prior authorization or approval, like skilled nursing care in a facility or durable medical equipment.
Medicare will cover medically necessary services, and since home care is non-medical, the need for home care alone is insufficient for coverage. But, if the need for home care is present along with a skilled care need, like getting a wound dressed, that could become covered under home health services. These differ from home care, and you can learn more about the differences here.
Alternatively, Medicare Advantage covers important senior care services, making it an attractive option for many over Traditional or Original Medicare. Over 1,000 plans are now offering some form of in-home support to their members through provider network relationships with local home care providers. It's important to fully understand a Medicare Advantage plan's coverage before opting out of traditional Medicare Parts A and B. Be sure to talk with your potential provider to learn all the details.
The amount of home care hours Medicare will cover depends on a wellness or physical assessment and the extent of the coverage available. In-home support through a Medicare Advantage plan could also include home modifications, meal delivery, respite care, transportation, lawn care, pest control services, and more.
How to pay for home care
Outside of Medicare Advantage (MA) and Medicare, there are a variety of ways that you can pay for home care services, including:
Long Term Care Insurance (LTCI)
Veteran's Aid and Attendance benefit
Medicaid Waiver programs
Worker's Compensation programs
Religious or cultural programs
Program of All-Inclusive Care for the Elderly (PACE)
Medicaid Waiver/CDPAP programs
Home care is an important service, and if you have concerns about being able to afford it, be sure to check out these payment solutions.
Medicare doesn't pay for home care by itself, but you might benefit from various covered programs. There are also various ways to offset the financial costs of in-home care.