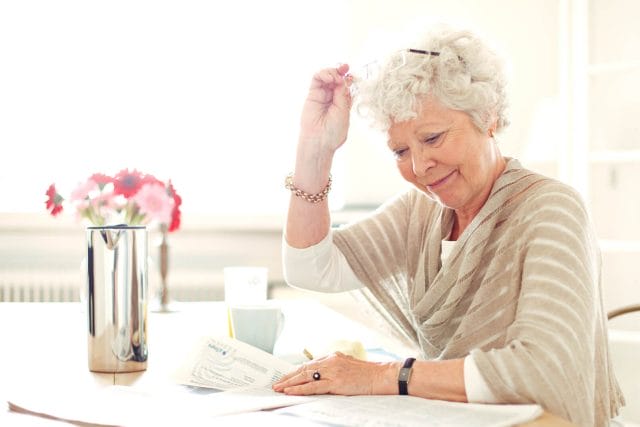 If you or a loved one are looking for home health care services in your area, it can be difficult to know how to start, where to go, or how to pay for it. In 2021, Medicare made up 10% of the federal budget, amounting to $689 billion spent. It paid for various medical services, including home health care. When searching for home health care, be sure to check what you're eligible for through Medicare. We'll explore what Medicare is, what home health is, and how Medicare can cover home health care.
What is Medicare?
Medicare is a federal health insurance program designed for individuals over the age of 65, with certain additional eligible populations, including people living with disabilities, for example.
Medicare comes in several parts, and they include the two core parts of Traditional Medicare:
Part A: Hospital insurance.
Part B: Medical insurance.
Other parts of Medicare you may get include
Part C: Medigap or Medicare Advantage (MA) plans.
Part D: Prescription drug plans. These can be part of Traditional Medicare or Medicare Advantage but are purchased separately.
Medicare, however, differs in several ways from Medicaid. While Medicare eligibility is mostly based on a person's age, Medicaid eligibility is primarily based on a person's income. You may be eligible for both. Learn more about the difference between them both here.
What is home health care?
Home health care, also known as skilled care or skilled care at home, is a type of medical care delivered by trained clinicians (mostly nurses) in the home. Home health care can also occur in a senior living community or wherever an older adult calls home.
Home health care covers a wide variety of services. This can include:
Wound care.
Infusions or injections.
Medication administration.
Physical or occupational therapy.
Personal care assistance.
This could also include coordinating durable medical equipment and other needed supplies to deliver to the home.
Home health care can be used in a variety of situations. Other circumstances where a person can get home health care include pediatric care, care after a car accident, or rehab following a fall. There are no age restrictions or limitations on who can receive home health care.
What home health care services does Medicare pay for?
Medicare does cover home health care services under Parts A and B in Traditional Medicare. There are, however, limitations on what will be covered and when.
Medicare will cover home health care services when the following criteria are met:
Your doctor says that you need medical care at home.
You demonstrate the need for one or more service lines under the home health care category, including skilled nursing care, physical therapy, occupational therapy, or speech therapy.
You have a physical limitation or another restriction that limits your ability to leave the home without assistance.
A company certified by Medicare provides the care you receive.
Once you are eligible and receive these services, there are limitations on the time period that you'll receive services. Medicare only covers home health care on a part-time and intermittent basis.
However, the services can continue if you continue to demonstrate a need that your doctor can sign off on. There is not necessarily a maximum length of time that Medicare will pay for home health care, but you must require the assistance.
Every 60 days, providers send a summary of what they've done for a physician to review. The care recipient must be recertified every 60 days to continue to receive continuous care.
There are no out-of-pocket costs associated with covered home health care services through Medicare; however, after you meet your Medicare Part B deductible, you are responsible for paying 20% of the Medicare-approved cost for that service or product.
According to CMS, the average annual deductible for Part B in 2023 is $226. The average monthly premium for 2023 $164.90.
Although Medicare home health services include personal care (which is non-medical), Medicare will not cover 24-hour care services or services that don't contribute to your skilled care plan.
When a doctor notifies you that you need skilled care services, this could come as a certificate of medical necessity. Once you have that, identify a Medicare-certified provider to meet your needs. Be sure to keep their NPI (National Provider Identifier) number for your own records. They can share if any of the services you'll need won't be covered or if there are any additional costs in writing. The provider will coordinate with Medicare and bill them for services rendered.
What home healthcare services does Medicare Advantage cover?
Older adults can also choose a Medicare Advantage (MA) plan. Medicare Advantage plans cover home health care just as Traditional Medicare does, as they're obligated to offer the same core Part A and Part B benefits with a few exceptions.
Those exceptions include certain clinical trials and hospice care, which you'll still be eligible for even with MA.
Medicare Advantage plans offer many supplemental benefits that can complement home healthcare to improve a member's experience. This includes population-specific coverage, like plans for veterans, plans for people living with diabetes, and plans for people who are dually eligible for Medicare and Medicaid. Some of the unique features of MA plans may include:
Respite care/private duty home care.
Lawn care.
Grocery support.
Transportation.
Apple watches.
Fitness programming.
If you're considering a Medicare Advantage plan to replace Traditional Medicare, research what plans are available in your area. It's also important to check if your doctors accept Medicare Advantage before you switch.
Home health care is a broad service category that is covered under Medicare. If you need home health care services or looking on behalf of someone else, Medicare is a great first step.