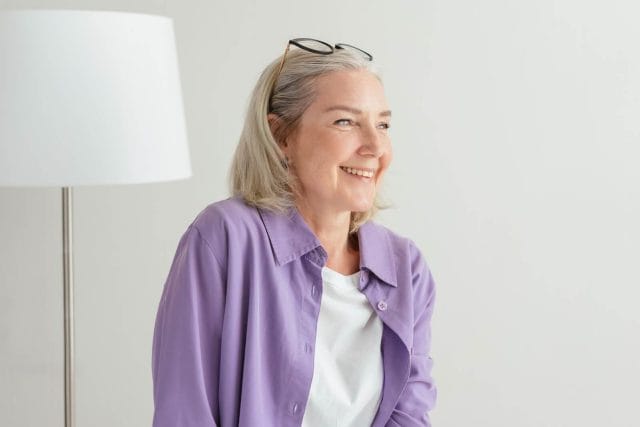 Adult children of older adults often want to ensure their parents have the long-term care they need as they age. Affording senior care costs takes planning, and purchasing a long-term care insurance policy can be a part of this plan. If a parent cannot afford the premiums themselves, adult children still have an option for getting long-term care coverage: they may be able to buy a policy for their parents. If you want to buy a long-term care insurance policy for your parent, there are some considerations to remember. Here, we outline what you need to consider when getting long-term care coverage for your parent.
How buying a long-term care insurance policy for your parent works
When you buy a parent's long-term care insurance policy, the parent is named the insured, and you are the payor. You can be billed each month or pay automatically from your bank account. If your parent ever needs to use the policy, the benefits go to them.
How much does it cost?
Multiple factors impact your monthly premiums for a policy, such as your parent's age and other health factors. Generally speaking, according to the AALTCI, a single man aged 55 can expect to pay around $1,700 per year on average. A woman of the same age can expect to pay around $2,675 per year on average for the same coverage. Women tend to pay a bit more than men of the same age because women live longer on average, meaning there's a good chance they will spend more time in long-term care than men.
You can also expect to pay higher premiums if you buy the policy as your parent advances in age. The longer you wait to get a long-term care insurance policy, the more expensive the policy becomes. But you won't want to get a policy prematurely either because you'll end up paying premiums for a long time before the possibility of needing to use the policy. The general "sweet spot" for buying a long-term insurance policy is when the insured is between 50 and 65 because, typically, a person will be in good enough health to pay decent premiums, and the length of time you'll pay those premiums before using the policy is typically shorter than if you buy the policy when the insured is younger.
Health considerations for long-term care insurance policies
The applicant's health also impacts the cost of long-term care insurance policies — and if they are eligible to get a policy. While a person doesn't need to be in perfect health to secure a policy, they may need to be in relatively good health. When an applicant has certain health issues while trying to secure a policy, insurance carriers deny the person coverage. Some of these conditions include Alzheimer's disease and other forms of dementia, ALS, Parkinson's disease, cancer, and other conditions.
Because some of these and other conditions that can preclude a person from obtaining coverage can happen later in life, this is another reason why buying a policy for your parent sooner rather than later can be helpful.
Are there different kinds of long-term care insurance?
There are several different types of long-term care insurance policies. The main two types are standard long-term care insurance and hybrid long-term care insurance. Standard policies only cover the costs associated with long-term care.
Hybrid policies combine both life insurance and long-term care coverage. They tend to be a bit more expensive than standard long-term care plans because they benefit from a whole life insurance policy. These policies allow you to use your death benefit while you are alive to pay for the cost of long-term care. This also means that each dollar spent paying for long-term care using the policy translates to one less dollar the insured's heirs receive when the insured passed on.
Benefits and drawbacks of long-term care insurance
Long-term care insurance policies are helpful because they help fund the cost of senior care that typical health insurance does not pay for. For instance, Medicare is health insurance that helps pay for medical services that older adults need, like doctor appointments and medical procedures. Older adults might also need other services at a certain point, like having a home care provider go to their house to help them bathe and get dressed safely or living in an assisted living community. Long-term care insurance policies bridge the gap and help and pay for those non-medical senior care costs.
It's also important to consider other aspects of long-term care insurance. Much like car insurance, a person may have a policy but never need to use it. So, you may pay long-term care insurance premiums for your parent for years, and they may never need to use it. The peace of mind is often worth it for those who want to know they'll have access to funds if they ever need them.
Another aspect to consider about long-term care insurance is knowing when you can make a claim for your parent. Often, the insured must meet certain criteria to qualify for using the benefits. For example, you may need to show the carrier that your parent can no longer perform at least two activities of daily living. These six fundamental tasks sustain life and include eating, toileting, bathing, dressing, transferring (moving from bed to a chair), and self-ambulating (walking and moving around). There may be a period of time when your parent needs some help but does not yet qualify to use the policy to pay for care because they don't yet meet the criteria.
The bottom line
Considering these aspects and discussing the details with potential insurance carriers is important to get the full picture of obtaining a long-term care insurance policy. Purchasing one for your parents is one way to show them that you care and provide peace of mind for everyone. Both you and your parents will rest easier at night knowing that you have a plan to help pay for the costs of long-term care if they need it. There are multiple long-term care insurance providers, so you can shop for a policy and provider that will best meet your needs.