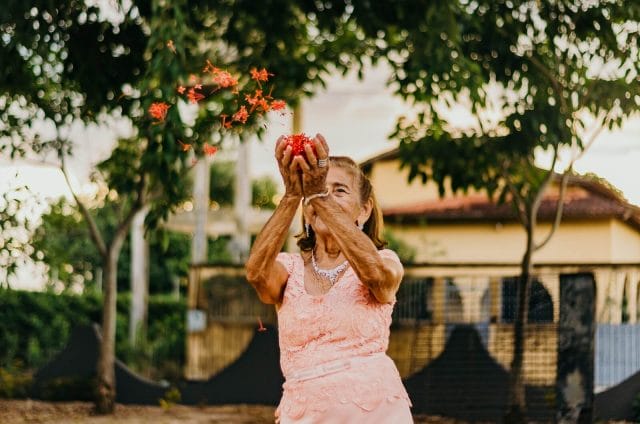 More than 63% of people over 65 will require some type of long-term care, according to a U.S. Department of Health and Human Services study. Senior care costs can add up, and long-term care insurance policies help people pay for the care they need that health insurance does not cover. If you're 65 or over, buying a long-term care insurance policy may be more of a challenge, but it is still possible. Here's what you need to consider about factors that can impact your premiums and coverage so you can make the best choice for your situation.
According to statistics, the likelihood of a long-term care claim increases every year after 65 and more substantially after age 70. And it is estimated that 15 to 25 percent of those over age 65 are uninsurable for long-term care. Most advisors urge individuals to obtain a policy between ages 50 and 65. This is the best time to buy long-term care insurance, as premiums tend to be more affordable, and policyholders can maximize the cost-effectiveness of their purchases.
Purchasing a policy after 65
The good news is that you can still buy a long-term care insurance policy after you've turned 65. The reality is that buying long-term care insurance does become more of a challenge. One reason is that premiums increase rapidly for those over age 65. In general, the younger someone is, the healthier they tend to be. So, with increased age comes an increased risk for illness or other serious medical conditions that may disqualify an applicant for insurance.
Health and age factors
Enrolling in a long-term care insurance policy is important before having a disqualifying condition. Similar to someone trying to buy fire insurance after their home has been in a fire, being able to enroll in long-term care insurance after the benefits are needed is highly unlikely. Insurance companies prefer to issue a policy to someone who is healthy and would be less likely to file a claim.
That means purchasing a long-term care insurance policy as soon as possible is important if you don't already have one. It's also worth noting that there isn't much time past the age of 65 that an individual can enroll, as most insurance carriers have a maximum age to which they will sell their product, most commonly around age 79 or 80.
Generally speaking, most people will not be able to acquire a long-term care insurance policy if they:
Are over 80 years of age
Are in poor health
Have a pre-existing condition
Currently receive long-term care services
Research multiple insurance carriers and apply
Anyone interested in obtaining coverage who does not fall into one of the categories above should choose at least a couple of insurance carriers and request an application. You'll likely need to answer a series of health-related questions. Individuals can still qualify for long-term care insurance if they have minor medical conditions, but the insurance company might charge a higher premium. To determine acceptance and the applicant's premium, the carrier will also review the applicant's age, gender, whether it is an individual or joint policy, and the type of coverage.
When researching policies and carriers, choosing a reputable insurance company is important since years may go by before you need the benefits. Carriers should be rated in one of the top two categories by companies that rate insurance carriers, such as A.M. Best, Moody's, Standard and Poor's or Weiss. It is also important to compare benefits and features like waiting periods, the daily benefit, benefit periods, and any inflation protection riders.
Alternative options if you can't get coverage
If you are in a situation where it is too late to obtain long-term care insurance because of health and age factors, some other options may be available.
Using "living benefits" on a life insurance policy
Living benefits are typically available through a whole life or universal life insurance policy, which can be an alternate strategy to using life insurance to pay for care. These benefits allow an applicant with a qualifying condition to take a percentage of the future insurance payout to cover long-term care expenses. The policy's future death benefit will be reduced by any amounts taken to cover these expenses.
Utilizing an annuity
Annuities can be issued to virtually anyone, even if they have a serious medical condition. There are various types of annuities, but one that might be well suited is an immediate annuity, which requires a one-time payment upfront and then distributes a monthly stream of income that can be used for long-term care expenses.
Purchasing a short-term care policy
Like a long-term care insurance policy, short-term care insurance can help pay for home care, assisted living expenses, and nursing home costs but typically provides payments for 12 months or less. The application process tends to be simpler, with fewer health questions and less chance for disqualification.
The bottom line
Affording a long-term care policy after age 65 can be relatively difficult but not impossible. Because senior care costs can add up, it is worth trying to obtain coverage. And if the possibilities seem a bit daunting, qualified professionals, such as benefits counselors or elder care attorneys, can assist with your planning.