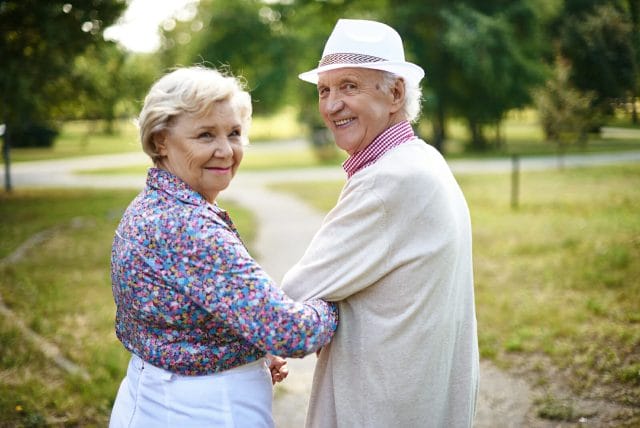 Life insurance can ease your loved one's burdens in the event of your passing by building up funds and financially preparing for the future. Depending on the policy, you may also be able to use funds to help pay for your senior care needs during your lifetime. Many providers offer this kind of insurance, so it may be difficult to know which one is best for you. Finding a plan that suits your needs is critical. Here, we outline different types of policies and describe some of the best life insurance providers that offer them.
What is life insurance?
A life insurance policy pays a predetermined amount of money to designated beneficiaries after the policyholder passes away. Prior to that, the policyholder pays a premium throughout their life — either in monthly installments or as a single, upfront payment.
The right kind of life insurance — and the cost — will depend on factors such as medical history, family history, lifestyle, gender, and age. For example, smokers or those with heart conditions may find it difficult to obtain a policy with the optimal amount of coverage due to the risk factors associated with their health.
Types of life insurance
Term life insurance
Term life insurance offers coverage for a certain period of time, typically ranging between 10 and 30 years. At the expiration of the term, policies can be renewed to remain active.
Typically, term life policies are cheaper than permanent policies. In addition, policyholders can expect to make consistent payments. Those looking to purchase term life insurance will find a few options: decreasing term life insurance, convertible term life insurance, or renewable term life insurance.
Permanent life insurance
Permanent life insurance policies last for the policyholder's entire life, regardless of how long they live. There are various options for permanent life insurance, including whole life insurance, Universal Life (UL) insurance, and Indexed Universal Life (IUL) insurance.
Permanent life insurance policies can become obsolete should the policyholder neglect to make premium payments or relinquish the policy. Policyholders will pay more for permanent life insurance, but with the added benefit of having uninterrupted coverage.
Best life insurance providers
Below is a list of some of the the best life insurance providers in the United States.
Bestow
Bestow offers term policies but does not offer riders (optional policy add-ons) or permanent policies. Coverage lasts between 10 and 30 years and ranges between $50,000 and $1.5 million. With Bestow, medical exams aren't necessary to obtain coverage. But, according to U.S. News, Bestow will reference credit and medical history, driving records, and previous purchase attempts for insurance policies when evaluating potential policyholders.
Corebridge Financial (Formerly AIG)
With Corebridge Financial, applicants can apply for either term or permanent life insurance. Even more, policyholders under certain term policies may be able to convert their policy to a permanent policy. Corebridge Financial provides free quotes within minutes if you submit information online or call its dedicated quote hotline. Corebridge has life insurance agents who are willing to help guide applicants through the process.
Haven Life
Digital life insurance agency Haven Life is a great choice for a provider as they offer two policy options: Haven Term and Haven Simple. Haven Term policies offer coverage spanning 10 to 30 years, with up to $3 million in coverage. Haven Simple policies cover up to $500,000 and last between five and 20 years. You can purchase policies online, and some applicants don't need a medical exam to obtain coverage.
Lincoln Financial
Lincoln Financial, established in 1905, offers competitive rates on hybrid long-term life insurance policies (both term and permanent) with no waiting period. Term life policy customers will find that the maximum age to convert to a permanent policy is higher than many competitors. While many life insurance providers will deny customers over age 70, Lincoln Financial approves applicants up to age 80.
Mutual of Omaha
Mutual of Omaha has been around since 1909 — and for good reason. Forbes named Mutual of Omaha the best life insurance provider for Indexed Universal Life Insurance. The company is financially sound, meaning it should have no problem paying out claims years down the line.
On its easy-to-understand website, Mutual of Omaha offers various permanent policies, along with the option to add a variety of life insurance riders to fit each policyholder's needs.
New York Life
As the U.S.'s largest mutual life insurance agency, New York Life offers permanent and term plans with maximum benefits running from $50 to $400 per day. Their policies come at a higher cost than some competitors, but the highly rated company offers exceptional whole and universal policies and term policies that can be converted. Additional benefits include rider options such as Living Benefits, Accidental Death Benefits, and Disability Waiver of Premium.
Northwestern Mutual
Northwestern Mutual provides permanent life insurance policies and term policies, which offer coverage between 10 and 20 years and can be converted to a permanent policy without additional fees or a medical exam. Customers can purchase policies through Northwest Mutual by calling a life insurance agent, allowing customers to ask questions and learn about options and policy customization.
Pacific Life
Founded in 1868, Pacific Life offers Indexed Universal, Variable Universal, Whole Life, Term Life, and Fixed-rate Universal life insurance policy options. It was voted by Forbes as the "Best For Retirement Planning" and offers competitive rates. With Pacific Life, policyholders will find that their cash value can be built quickly rather than taking decades.
Protective
Term and permanent life insurance policies are available via Protective for those ages 18 to 90. The Protective Classic Choice Term life insurance policy allows people between the ages of 18 and 52 to get a policy with term periods between 10 and 40 years. These policies have coverage ranging from $100,000 to $50 million, and they are renewable until the policyholder turns 90 years old.
Prudential
Prudential offers both term and permanent life insurance policies along with rider options (depending on the plan). Prudential's online benefits include viewing account information, accessing resources using an online database, and filing claims online. Applicants can use the online service to receive term quotes quickly without a medical exam. They can also get assistance finding the right policy via a Life Insurance Virtual Chat assistant.